BY TYLER DURDEN
Authored by Daisy Luther via The Organic Prepper blog,
Remember the potential re-education of Trump supporters that everyone said was a conspiracy theory? Welp, it turns out (as I said in this article where I "blew someone's comment on social media out of proportion,") it's a fact. So far on a small scale. But having Americans re-educated politically in any way smacks of communism. Particularly problematic is that it's been done on the taxpayer's dime.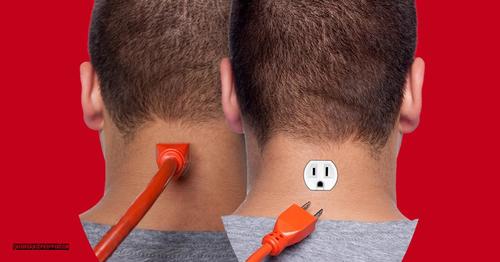 Defendants in the Jan. 6th Capitol case are being deprogrammed by their own lawyer.
A public defender named H. Heather Shaner, we're assured by Ryan J. Reilly of the Huffington Post, has no option but to defend the January 6 "attackers" because "who can't afford their own attorneys, as guaranteed by the U.S. Constitution and as laid out in the Criminal Justice Act."
But she's also taking the opportunity to re-educate her clients, so they aren't racist anymore.
"Reading books and then watching these shows is like a revelation," Shaner told HuffPost. "I think that education is a very powerful tool … So I gave them book lists and shows that they should watch."

…

Shaner said her clients had poor educations and knew very little about the country. Her two female clients took to the task with zeal, Shaner said and got library cards for the first time in their lives.

"Both my women are like, 'I never learned this in school. Why don't I know about this?'" Shaner said. (A couple of the male clients weren't quite as eager students, she said. "The men are very much like 'Oh, I'll get to it.'" But she said some of her male clients have been doing some self-education.) (source)
S0, if I understand this correctly, those poor dumb hick women just needed someone to help them see the error of their ways and introduce them to the joy of the public library, but the men refused to be womansplained to?
And how was this case race-related? It was purely political.
Shaner represents six of more than 500 Capitol defendants: Anna Morgan-Lloyd, Annie Howell, Jack Jesse Griffith (aka Juan Bibiano), Israel Tutrow, and Landon Kenneth Copeland.
What's on the reading/movie list?
Shaner's re-education program points out many of the worst moments in history (not just American history) to convince these white folks they have been racist. The program suggests the Capitol protest (even though it was based on what many believe to be a fixed election) happened due to their inherent racism.
Different political views? Get ready to face persecution.
While one of the books mentioned was not set in the United States, most will agree the rest showcase some low points in American history. However, when combined and forced upon a client by an attorney to "reform" them, it seems to be the beginning of another low point in America – the persecution of those guilty of having a different political opinion.
It assumes all Trump supports are actively racist and therefore need to be shown the error of their ways.
While Huffington Post cheers the actions of Shaner, not everyone agrees that the indoctrination of clients the government pays one to defend is an acceptable course of action.
Note: It would be as challenging to contest American Greatness as unbiased as it would be Huffington Post. So let me be clear when I say both of these sources have their own political agendas. But here, we like to take a look at both sides of the issue.
Let's take a look at the other side of this.
Small newspapers across the country widely picked up an article written by Julie Kelly for the website American Greatness. Kelly wrote a powerful argument about the danger of Shaner's actions. Here are a couple of excerpts:
Shaner's legal captives are learning the hard way what the government will do when one resists their commands to comply. Not only have their personal lives been shattered, finances depleted, and reputations destroyed by an abusive Justice Department investigation, Shaner's clients must be indoctrinated with leftist propaganda about America's alleged systemic racism.

The purge of the populist mindset is underway, courtesy of the fetid Beltway judicial system and the Joe Biden regime. Judges routinely lecture January 6 defendants about the wrongthink of a "stolen election" while prosecutors openly mock their political beliefs, including homeschooling and gun ownership…

…On the face of it, there's nothing wrong with watching or reading any of Shaner's "booklist." What is very wrong is a taxpayer-paid attorney—one who is supposed to fight the government's charges related to January 6, not play along with its phony depiction that "white supremacists" attacked the Capitol—using her authority to reprogram the political views of people she is supposed to be defending. The presumption of racist beliefs is automatic. (source)
You support who? You must be racist.
Anyone who supported Trump – no – let me rephrase that – anyone who did not emphatically denounce Trump – was deemed "crazy" and "racist." By the very nature of their political beliefs, conservatives are looked down upon by tech giants, the mainstream media, and our government. And, this has been the case ever since Trump announced his run for the presidency.
Thinking outside the far leftist box is akin to treason, and people who do so are now being treated like traitors in a country that was founded on freedom of thought.
Politically correct prosecution?
Kelly cites Joshua Rothstein, the assistant U.S. attorney handling one of Shaner's cases, who said, "We don't prosecute people based on their beliefs."
But we all know that's not really true…
More than 500 people involved in the protest-turned-riot on January 6 were diligently hunted down like dogs. Family members and "friends" proudly snitched on them and they are being systematically prosecuted with a range of charges.
When people rioted and looted in Chicago last year over the death of George Floyd, we were told it was "reparations," and celebrities bailed out those arrested. Only a handful of the 3000 who were initially arrested is being prosecuted.
Then we have the destruction that took place in Minneapolis, in which the city sustained over $500 million in damage. Only 14 people were charged with arson, despite dozens of fires. "91 others are facing state felony charges for looting. Hennepin County prosecutors have charged 35 people, mostly with third-degree burglary. Another 56 are facing charges in Ramsey County. One man, Jaleel Stallings, 28, of St. Paul, is accused of attempted murder for allegedly shooting at police on Lake Street on May 30." (source)
And who can forget the chaos in Kenosha, in which the highest-profile prosecution was that of Kyle Rittenhouse? Rittenhouse came to defend private property from rioters and ended up shooting one. (The case is ongoing.) Rittenhouse is being accused of being a violent racist by the prosecution. Meanwhile, Kenosha police only recommended 55 people be charged for the rioting and arson that devastated the city.
Riots have been going on in Portland, Oregon, for over a year. Approximately half of the federal charges against rioters have been dismissed. The Portland Tribune reported in January that a whopping 91% of arrestees were not facing charges.
And what about the CHOP zone in Seattle, where protestors took over Capitol Hill for nearly a month, leaving widespread destruction in their wake? Only about 20 people were to be prosecuted after a month of havoc, vandalism, attacks on police, and arson.
Meanwhile, approximately 800 people breached the Capitol, and 500 are facing federal charges. Doesn't that seem a bit skewed?
More woke, less white…?
Look at the ever-increasing lists of things we're not supposed to say because someone, somewhere, might take offense. Businesses like Coca-Cola and Disney are re-educating their employees to be more "woke" and "less white."
Disney is pushing critical race theory on employees through a new plan called "Reimagine Tomorrow." The program urges workers to recognize their "white privilege" in a battery of training modules on topics such as "systemic racism" and "white fragility," according to internal documents obtained by City-Journal's Christopher Rufo.

Staffers are told to reject "equality" for "equity." They must "reflect" on America's "racist infrastructure" and "think carefully about whether or not [their] wealth" is derived from racism, according to the documents. (source)
If we're fighting against each other, we can't stand up beside each other.
That, of course, is the goal. It's "othering" at its finest, and it sets us up for civil war or the quiet disappearance of conservative views.
People have been put in a difficult place. Speak up, and you're likely to lose your job. Disagree, and you're deemed a heinous racist, homophobic, or some other flavor of bigot. That's what cancel culture is all about – silencing anyone who dissents with the threat of social and financial destruction. The deprogramming of Trump supporters and the re-education of white people to believe we owe penance to every person of other races is dangerously divisive.
I'm not a huge government supporter, preferring instead to govern myself. However, our government was designed to have checks and balances to keep the pendulum from swinging too far to one side. Currently, that system is being overridden, and re-education is just the start.
---
This is a well made video by Dee Choi on YouTube. You can find the original video here: https://www.youtube.com/watch?v=hKLDVyEnK2M
I screen captured it and added the opening frame because this is a very important subject! People MUST UNDERSTAND that all of this talk of "Equity" is actually talk of Communism!
The people trying to push this agenda are anti-American Communists and Marxists who ONLY want to destroy the United States!
Unfortunately for them, we are NOT as dumb as THEY LOOK!
PLEASE SHARE!
And PLEASE tell your kids, your friends, your neighbors, and co-workers too…..
"EQUITY" is COMMUNISM!
"Critical Race Theory" is Racism!
So DON'T you buy the Evil garbage they are selling!
The Unites States Constitution IS THE LAW OF THIS LAND!
And we plan to KEEP IT THAT WAY!
---
Refute the radical climate Alarmists claims with FACTS!
Head over to RealClimateScience.com and fill your magazine with some TRUTH & FACTS about climate!
---
From FrontPage MAG
First in a series.Tue Jun 1, 2021
Editor's note: This is the first in a series Frontpage is running on Racist Mayors. See subsequent parts below this article.
Shortly after 9 p.m. on the night of May 24, a 17-year-old black youth named Keyshawn Williams was standing on a sidewalk along Chicago's South Oakley Boulevard when someone in a silver BMW opened fire and killed him in a drive-by shooting.

The night before that, a 25-year-old African American named Ladell Arnold was riding in a vehicle along West Flournoy Street in Chicago at 7:10 p.m. when he was shot and killed by a nearby gunman.

The night before that, a 46-year-old black man named Johnnie Williams was standing on a sidewalk along Chicago's South Michigan Avenue at 7:30 p.m. when some people riding in two passing vehicles shot him dead while also wounding two others.

And at 11:50 p.m. the night before that, a 15-year-old black boy named Dajon Gater was on the front porch of a West Lexington Street house in Chicago, when two armed males approached and killed him with a gunshot to the head.

Like four tiny grains of sand among many thousands in an hourglass, the names of these four dead victims blend imperceptibly into the long list of African Americans whose lives in recent years have been snuffed out by other blacks in the killing field known as Chicago. During the past 12 months alone, more than 820 people have been victims of homicide in The Windy City. And most of them were blacks killed by other blacks.

Of course, you've never before heard of any of the four individuals cited above – nor will you ever come across their names again – for the simple reason that none of their deaths can be traced to the actions of a white police officer – or to the actions of any white person at all, for that matter. Thus, there will be no Black Lives Matter protest marches held in their honor; no $25,000 celebrity-funded golden caskets eternally encasing their bodies in the grave; and no gaggle of reporters or "civil rights leaders" repeatedly recounting, with pained and pious countenances, the tragic stories of how these four individuals died, far too young, in America's third largest city. No, the only words publicly memorializing these four people will be the names etched silently on their tombstones.

The chief political executive of the hell hole called Chicago is Lori Lightfoot, the latest in an unbroken, 90-year line of exclusively Democrat mayors extending all the way back to 1931. Under Lightfoot's stewardship, homicides in Chicago increased by an astonishing 40 percent from 2019 to 2020 – a pattern that was seen in a host of Democrat-run cities after George Floyd's death a year ago. And Chicago's stratospheric homicide rate has continued well into 2021.

In light of the fact that violent death has become a way of life in Lightfoot's Chicago, it was nothing short of remarkable to hear her recently announce that "on the occasion of the two-year anniversary of my inauguration as mayor of this great city," she would be "prioritizing media requests from POC reporters," an acronym meaning "people of color" — rather than prioritizing the urgent need to get the city's murder rate under control. Chicago political reporter Mary Ann Ahern confirmed that according to the mayor's spokeswoman, "Lightfoot is granting 1 on 1 interviews only to Black or Brown journalists."

Lightfoot was more than eager to defend her clearly articulated intent to separate reporters into two separate classes, the preferred (nonwhite) and the non-preferred (white). Like the Black Lives Matter racists who felt wholly justified in terrorizing hundreds of American cities and towns last year, Lightfoot is more than proud to display her own particular brand of racism like a badge of honor. In a two-page letter to the media, she wrote that her decision to deny interview requests from white reporters was based on her commitment to "fight for diversity and inclusion," "break up the status quo" that has been "failing so many," and pay homage to the "historic reckoning" by which the nation has recently been forced to confront its own "systemic racism" and its "deep-seated legacies around institutionalized racism." Lamenting "the overwhelming whiteness and maleness of Chicago media outlets," Lightfoot wrote: "It's a shame that in 2021, the City Hall press corps is overwhelmingly White in a city where more than half of the city identifies as Black, Latino, AAPI [Asian American / Pacific Islander] or Native American."

"At the two-year anniversary of my inauguration," Lightfoot told the press, "I am issuing a challenge to you. Hire reporters of color – especially women of color – to cover Chicago politics, and City Hall in particular. If you have only a white reporter covering City Hall, make sure there's a person of color working with them as well." In short, Mayor Lightfoot feels justified in dictating to private media companies exactly how they should allocate their limited financial resources, and whom they should hire to do which jobs. As is invariably the case with self-identified leftwing warriors for "racial justice," the spirit of totalitarianism burns bright and hot in the heart of Lori Lightfoot.

Nor is racial obsession anything new for Mayor Lightfoot. She's very comfortable with it. Indeed, just three months ago Lightfoot proudly announced that "a racial healing and historical reckoning" initiative known as the Chicago Monuments Project, which the city had launched six months earlier to confront the "hard truths of Chicago's racial history," had determined that no fewer than 41 separate statues and monuments situated in various locations across the city could be subject to removal from the public square because they: (a) "promot[e] narratives of white supremacy"; (b) "memorializ[e] individuals with connections to racist acts, slavery and genocide"; (c) presen[t] selective, over-simplified, one-sided views of history"; and (d) do "not sufficiently include[e] other stories, in particular those of women, people of color and themes of labor, migration and community building." The purportedly offensive statues and monuments include those erected in honor of such notables as Abraham Lincoln, George Washington, Ulysses S. Grant, Benjamin Franklin, William McKinley, Leif Ericson, the French missionary Jacques Marquette, and the cartographer Louis Jolliet.

"This project is a powerful opportunity for us to come together as a city to assess the many monuments and memorials across our neighborhoods and communities—to face our history and what and how we memorialize that history," Lightfoot said. This was particularly important, the mayor emphasized, in light of "the past year and in particular the past summer that made clear [that America's racist] history isn't past."

The standards by which Mayor Lightfoot is prepared to pass judgment on the alleged moral deficiencies of historical giants and national heroes, stand in stark contrast to the standards by which she judges modern-day leftists.

Consider, for instance, how Lightfoot, in the early days of her mayoralty two years ago, gleefully celebrated the passage of Illinois' so-called Reproductive Health Act (RHA), which repealed the state's Partial Birth Abortion Ban Act; removed restrictions on late-term abortions and on the imposition of criminal penalties against physicians who perform them; and expanded insurance coverage for abortion procedures. When the RHA initially cleared the state's Human Services Committee and was sent to the full Illinois House for consideration, Lightfoot issued a statement saying, "I applaud the legislators who voted yes tonight on the passage of the Reproductive Health Act…. The time is now to ensure that we preserve access to safe, legal abortion in our state. We won't go backwards." When the bill was subsequently signed into law by the governor a few weeks later, Lightfoot said: "Today, the state of Illinois sent a clear message that we will protect the fundamental right of residents and expand access to reproductive health care."

So, Lori Lightfoot's standard is abundantly clear. Statues honoring white people who made enormous contributions to America and to Western civilization — but who may have been insufficiently militant, by Lightfoot's reckoning, in fighting to eradicate slavery — should be banned from the public square as punishment for the shortcomings of those individuals. But modern-day leftwing zealots who stand in favor of legalizing the killing of fully formed human beings in the womb – in the noble name of "reproductive rights," of course – are to be hailed and celebrated as champions of liberty.

Subsequent Parts of Series:
Part 2: LA's Eric Garcetti.
Part 3: DC's Muriel Bowser.
Part 4: KC's Quinton Lucas.
Part 5: SF's London Breed.
Part 6: Philly's Jim Kenney.
Part 7: St. Louis' Tishaura Jones.
Part 8: Jackson's Chokwe Antar Lumumba.
Part 9: Seattle's Jenny Durkan.
Part 10: Minneapolis's Jacob Frey.
Part 11: Charlottesville's Nikuyah Walker.
Part 12: Portland's Ted Wheeler.
Part 13: Atlanta's Keisha Lance Bottoms.
---
Racism has never been acceptable in America during my entire 52 years, and we are NOT starting now!
"Equity" is a code word for Communism. Just like CRT or "Critical Race Theory" is code words for Racism!
You must call these people out for the Communists and Racists they are! Don't allow the English language to be manipulated by these Tyrannical Cowards! STAND UP TO THE RACISTS & RADICAL COMMUNISTS of America!
---
In 2021 Democrats look more like Stalin than Representatives in the United States Government
It's time to make some Bar Complaints and file charges for
When is a Prosecution Political?
Adjust Share By Scott Horton on February 7, 2008
Once a year, in January, the U.S. Government asks me to give a day-long presentation to Foreign Service Officers, FBI agents and Justice Department officials on the legal systems of the post-Soviet world to help prepare them for a posting overseas in nations with a legal system that will certainly seem unfamiliar to them. For several years I have included in this, at the request of the MLAT and legal attachés (that is, Justice Department officials who will be liaisons with law enforcement officials in the countries) and the State Department human rights officers, a section entitled "How to Spot a Political Prosecution."
In the nations of the former Soviet Union, of course, political prosecutions are rampant. This goes back to the Imperial era, but it also has its doctrinal anchoring in Lenin's attitude about justice. For the Bolsheviks, the idea of neutral and dispassionate justice is all a bunch of sentimental liberal hogwash. As every good Communist knows, justice is a tool of the class and of the party. It is used to bolster the party and its political control over the state. Individuals may therefore be prosecuted because they presented a threat to the rule of the party, or simply because it is politically expedient to do so. The trial of the great poet Joseph Brodsky, from which I quoted yesterday, is a paradigm case which I used to teach in some of my seminars. With the collapse of communism and the adoption of liberal democratic models across the region, however, these doctrinal positions were rejected. Of course, some traditions are slow to die. And one of the problems faced by American justice officials is the proliferation of requests for assistance in connection with cases that look suspiciously like political persecution. What are the flashpoints to examine in making a determination of whether a case is politically motivated?
It now strikes me that this mode of analysis has some obvious relevance to things going on in the United States. But here are the questions I present for consideration by American Justice officials trying to grapple with the question in a foreign setting:
Identity of the Subject. Is the subject an opposition political figure of some sort? Is he a member of an ethnic or religious minority which the State Department believes faces persecution in the country in question? Even if not a political figure, has the subject criticized the Government or is there reason to believe that he could be harmful to the Government in a political way? Is the subject associated with a political party? Does the subject hold political office? Is the subject seeking election to political office? This is a threshold inquiry. Of course, a person can be an opposition political figure and still commit a crime; he or she has no expectation of immunity by virtue of being in the political opposition.
Nature of the Charges. Some sorts of charges are of an inherently political nature, and some charges go to acts which may be protected conduct under American law which should not be considered criminal. For instance, in this region criminal libel is a frequently charged crime, as is insulting the president. But in the American view, the conduct charged may well be viewed as protected free speech. Similarly, many of the Soviet successor states have a series of "economic crimes" which relate to the Soviet planned-economy past under which simply economic underperformance can be criminalized. With respect to other crimes, you should consider carefully the local law enforcement authority's pattern of conduct in connection with charging this crime. Is it charged commonly? Are criteria for charging the crime evident? Has the crime been charged regularly in connection with political cases? One recurrent approach involves tax audits and tax charges.
Timing and Circumstances of Criminal Investigations and Charges. Secure information concerning the time line. When was the probe initiated and how did it come to be initiated? Does it comply with established procedures and rules governing investigations? All departures from the rules should be noted. Any investigator may make a mistake, of course, but chronic violations may suggest something else, especially if they consistently prejudice the rights of the target. Consider the parallels between this time line and potentially relevant political events, particularly elections and election campaigns. Charges brought against political candidates during an election cycle are particularly suspect. In several states in this region, certain criminal charges will result in disqualifying a candidate for office. Obviously when charges are brought against an opposition political candidate during an election cycle, this is suspicious. When the Government then seeks the candidate's disqualification, this is still more suspicious.
Circumstances of Investigation; Arrest and Detention; Media Dealings. When political figures are involved, has an intrusive investigations been conducted? That is, does the investigation appear geared to disrupting the political figure's work, for instance, as a parliamentarian or local official? Does it appear geared to embarrassing a candidate for election? If the figure was taken into custody and charged, how was this conducted? Was the arrest done in a way designed to maximize publicity and embarrassment for the political figure? Similarly, arrests conducted in the dead of night and at the crack of dawn are historically considered abusive and are associated with totalitarian regimes (as in the Nazi policy "bei Nacht und Nebel," arrests conducted before dawn to maximize terror on the populace). Was the investigation played out in the media? Was the arrest and announcement of charges hyped in the media? Do media accounts bear any relationship to a political program or campaign which the Government is mounting? Is the allocation of resources and materials for the investigation and prosecution "normal" or commensurate with similarly charged crimes?
Conduct of the Preliminary Investigation. These countries all have a regime of investigatory detention unknown in the United States. The use of investigatory detention is not abusive per se, but attention should be paid to the amount of time spent in the investigatory detention regime. In general after a fixed period, a magistrate must approve the continued detention. Does the detainee have access to counsel? Consider the conditions of the detention facility and the length of detention. During the period of investigatory detention, has the prosecution made statements to the media about the case, suggesting crimes which are being investigated and charges which might be brought?
Conduct of Trial. Has the defendant secured access to counsel. Is the counsel permitted to interview and speak with the accused without a prison guard being present or being otherwise observed? Is the trial open to the public? Is the presentation of evidence open to the public? Has a gag been imposed on the defense counsel? In general, restrictions on access to the media and public should not be considered symmetrically. It is inappropriate for the prosecution to conduct its case in the press because this violates fundamental rules of prosecutorial ethics. Defense counsel generally is accorded much broader latitude in dealing with the press on defense. The conduct of the trial itself should be tested against the rules of criminal procedure of the country in question with a focus on the defendant's rights. Was there a pattern of abridging or curtailing rights given to the defense in trial? In particular, was the defense precluded from presenting its evidence or its witnesses? Also consider the selection of the trial court and the assignment of the judge to handle the case. Was there any irregularity in connection with venue or judicial assignment? Was the defendant granted freedom pending trial in order to assist in the presentation of his defense? The old Soviet legal standard carried forward in each of these countries matched the U.S. standard, namely, the defendant is entitled to freedom to prepare his case unless he presents a threat to the community or is a flight risk.
Interview of Prosecutors and Defense Counsel. If called to make an assessment as to whether a criminal action is politically motivated, consider paying a call on the prosecutor and defense counsel to discuss the case. In the prosecutor's presentation of the case, note carefully whether political considerations are articulated at any point. If a prosecutor speaks of a political party or movement as "corrupt" rather than the specific individuals charged, this is extremely telling. Ask the prosecutor whether the case has been coordinated or discussed with Government figures outside of the prokuratura, and whether the prosecutor's decisions in the case are being controlled or overseen by the Procurator General. Ask the defense counsel whether he/she had full access to the client without being monitored, whether leave was given to present a full defense and whether the defense counsel personally was subjected to any reprisals or threats. Remember that discovery of the sort available in American proceedings is not generally available here, although defense counsel would have access to the prosecutor's evidentiary file.
State Secrecy. Was state secrecy invoked in any aspect of the case? Why? Did this restrict the right to present a defense in any way? Was state secrecy invoked as a basis for silencing the defendant and his counsel?
Parallel Public Campaigns. Consider carefully whether the prosecution tracks any political campaign which is being run by the Government or the Government party? Is the prosecution being cited as evidence of "corruption" by the opposition? Does the Government appear to have access to the prosecution's evidence? Does it have prior knowledge that charges will be brought? Is this information used for a political purpose?
Media Coverage. Particularly where the media is controlled or manipulated by the state (this includes almost every country in the region) or aligns itself with the political party which holds the prosecutorial power, consider carefully the tone and tenor of the media coverage. Does the media flavor the criminal case in political tones by stressing for instance the party affiliation of the defendant, by using the word "corrupt" and by generally tendentious reporting? (Suggesting that not just an individual, but "members of party X" are "corrupt"?) Does the media have prior knowledge of criminal investigations, of charges brought, of evidence which will be used? Does the media quote Government officials or prosecutors in connection with pending cases? Conversely, does the media quote the defendant or defense counsel? When the media "tries the case to the public" in advance of the trial, building public sympathy or support for the charges brought, this is a strong indicator of a politically motivated prosecution.
Beyond Guilt and Innocence. It is frequently impossible for an outside observer to form useful views as to the guilt or innocence of the defendant. Moreover, as law enforcement professionals you may be inclined to take the representations made by your local counterparts at face value. You need to approach them with a healthy level of skepticism when political figures are involved. In fact, I would recommend simply disregarding the question of guilt or innocence when you're trying to form a view about whether a prosecution is politically motivated. These are separate questions. Remember that it is entirely possible both that a subject is guilty of the crime charged and that the prosecution is politically motivated. Remember Attorney General Robert Jackson's famous statement that in a modern society with a sweeping criminal code, virtually every citizen can be found to have transgressed a criminal law at some point. This is doubly true for formerly totalitarian societies whose criminal law regime is highly intrusive into what Americans would consider the sphere of private conduct. In making this determination, you should be prepared to question the motives and conduct of the prosecutor. Is the prosecutor investigating and acting on a crime, or is the prosecutor "out to get" an individual? The latter case is per se abusive. When the prosecutor is "out to get" an individual as part of a political agenda, the act of prosecution is an assault on democratic institutions. Political considerations would drive whether the United States would publicly question or condemn such acts–this is a decision generally for the ambassador to take jointly with the State Department in Washington–but in any event, U.S. policy would strongly oppose cooperation with or support of a prosecution when there is strong reason to believe it is politically motivated.
Jackson's view of the prosecutor rigorously detached from politics, who conducts a case without even a suggestion of political motivation, reflects the American ideal. But the post-Soviet space is haunted by a different legacy. The key historical figure is Andrei Januaryevich Vyshinsky, Stalin's prosecutor. As Arkady Vaksberg wrote in his masterful biography of Vyshinsky, "his prime contributions were that 'justice' is flexible depending on what is 'in the interests of the people,' and his explanation that the 'presumption of innocence' is an abstract liberal legal principle that has a 'demobilizing, demagnetizing effect … in the fight against crime.'" But Vyshinsky is best known for his use of prosecution as a political tool. Those identified as enemies of the regime could of course simply be liquidated, but Vyshinsky argued, and Stalin accepted, that it was far more efficient to use the criminal justice system to destroy them. They would be accused of both political crimes and the normal garden variety of crimes–petty corruption, for instance. They would be placed under strong pressure to confess their guilt. The pressure included coercive interrogation techniques, but more frequently it involved identifying the target's family and friends and threatening action against them. Finally, Vyshinsky pioneered the notion of the "show trial" in which the defendant would be brought before the world, a broken and hollow man, to confess his crimes as one act in a longer play in which his crimes would be staged before the world. Through this technique, Vyshinsky argued, he could not only eliminate the opponent, but destroy even the memory of the opponent, limiting the likelihood that an opposition group might form around him.
God Bless you and your, Have a Great Day on Monday July 05, 2021